If you would like to create or Generate a QR Code on iPhone or IOS, you have come to the right place. Follow this easy tutorial to create your own custom QR Codes with the IOS Shortcuts App for free. Download a similar shortcut here.
Open Shortcuts App to Generate QR Code on iPhone
Firstly, open the shortcuts app on your iPhone, and click 'Add Shortcut' to continue.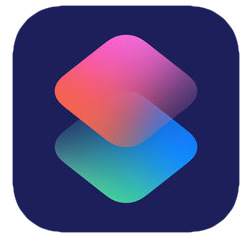 Add Actions to Create A QR Code
Now, click the + icon to add a new action to your shortcut.
Now, click search for apps and actions, and search for 'Ask For Input', once it appears, click it to add it to your QR Code Shortcut.
Now, edit the action by clicking on the blue highlighted parts, so it says 'Ask For Text with Enter URL or text for QR Code', like the image below:
Next, you need to add a few more blocks:
search for 'Generate QR Code' and add the block
search for 'Save to Photos' and add the block
finally, search for 'Show notification' and add the block
Now you have added all the necessary blocks, they all need filling out with the information in the picture below until they look the exact same.
After you have finished this, you can finally run the shortcut by clicking the play button, or clicking on it from the Shortcut Library, follow the instructions afterwards and then you can Make Your Own Custom QR Codes on your iPhone.
For more posts like this, click here.
To Download Forge Auto Clicker, the Super Fast and Free Auto Clicker, click here.